Although it's snowing outside I decided to blog about 3 new lip products of 2013 that have caught my eye. Not all of them are available in Estonia yet but I'll be definitely keeping my eye on the beauty counters for them to get here.
Kuigi väljas sajab alles lund, otsustasin mina kirjutada blogipostituse kolmest värskest huuletootest, mis on välismaistest videodest ja blogidest silma jäänud ja huvi pakkunud. Kahjuks ei ole kõik mainitud tooted veel Eesti kosmeetikalettidesse jõudnud, kuid hoian siiski silmad-kõrvad lahti.
1. Maybelline ColorSensational Vivids
LINK HERE
A collection of super bright lipsticks for the upcoming Spring/Summer season. Statement colours with amazingly vibrant colour pay-off. Available in 20 shades.
* Already available in Estonia but only in 4 shades according to Maybelline Estonia's Facebook page.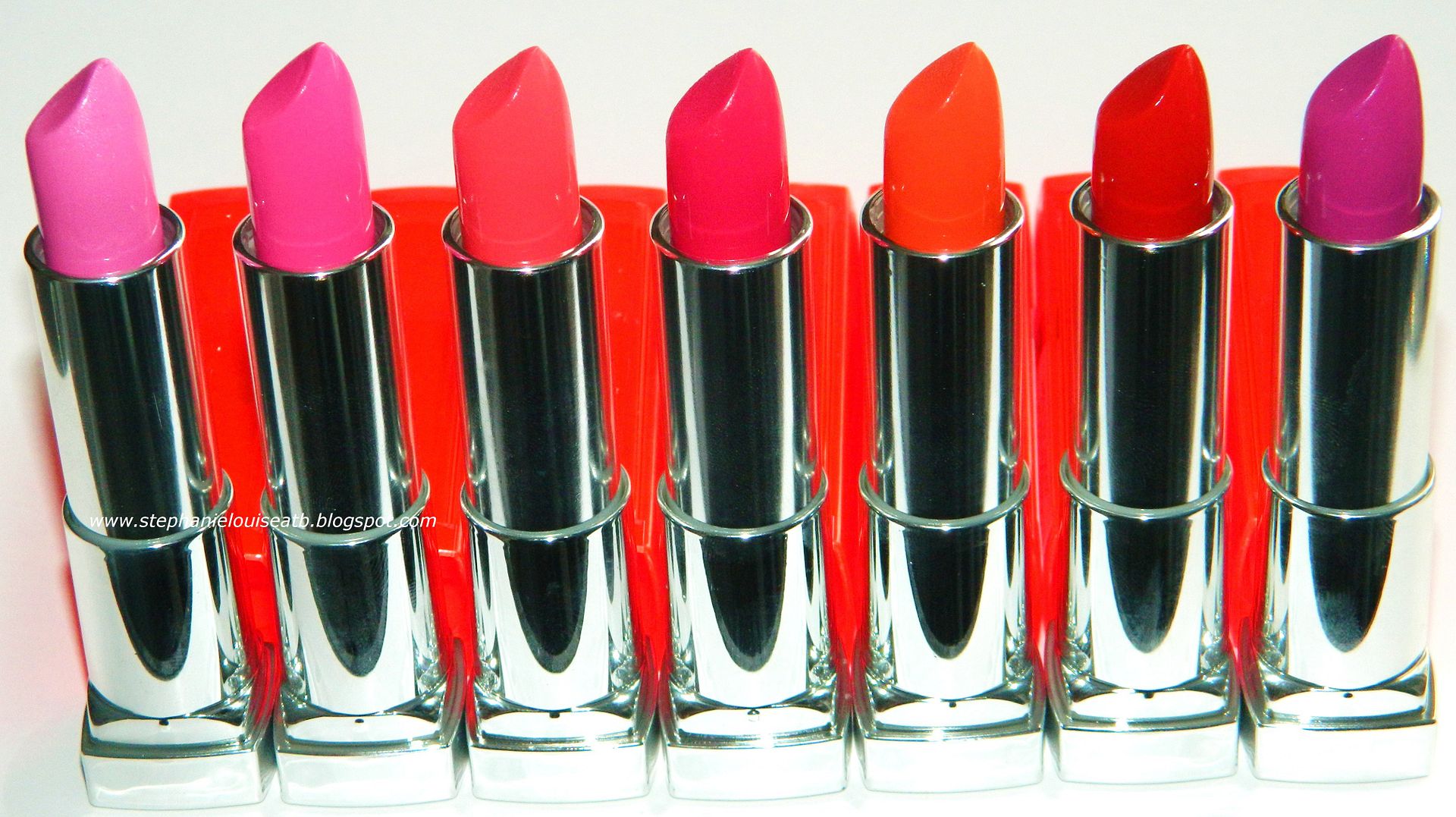 (source: http://stephanielouiseatb.blogspot.com/)
Kollektsioon eriti erksavärvilistest huulepulkadest lähenevaks kevad-suviseks hooajaks. Tõelised statement-toonid üli-hea pigmendiga. Saadaval 20-es toonis.
* Juba saadaval ka Eestis, kuid Maybelline Eesti Facebooki fänniliehe andmetel kõigest neljas toonis.
2. Maybelline ColorSensational Color Whisper
LINK HERE
20 adorable shades of lip butter which are impossible to pass up (not to mention the gorgeous packaging!). Supposedly similar to the Revlon Lip Butters that are a big hit in USA.
Unfortunately not available in Estonia yet.
(source: http://nycmakeuplover1.blogspot.com/)
20nes ilusas toonis huulepalsam, millest on võimatu mööda vaadata (rääkimata pilkupüüdvast pakendist!). Pidid olema väga sarnased Revloni Lip Butter'itega, mis on USAs suureks hitiks.
Eestis hetkel kahjuks müügil neid ei ole.
3. L'Oréal Paris Colour Caresse Wet Shine Stain
LINK HERE
A lipgloss/lip stain which is available in 12 different shades. Packaging looks absolutely fabulous and reminds me a lot of YSL. About the product... I've heard the darker colours are a lot more long-lasting than the lighter/nude ones but I still can't wait to try them out.
Not available in Estonia yet.

Tegu peaks siis olema kauapüsiva huuleläikega, mille valikus on saadaval 12 värvitooni. Pakend näeb välja väga glamuurne ja meenutab kahtlemata Yves Saint Laurent'i tooteid. Läigetest ise olen kuulnud nii palju, et tumedamad ja erksamad toonid on kõvasti kauapüsivamad kui heledamad toonid, kuid vaatamata sellele, kavatsen nad ikkagi järgi proovida.
Eestis veel saadaval ei ole.
Have you ever heard of there products? Tried them? I'd love to hear your thoughts!
On keegi veel kuulnud nendest toodetest või isegi proovinud neid? Huvitaks väga teie arvamused :)
M.